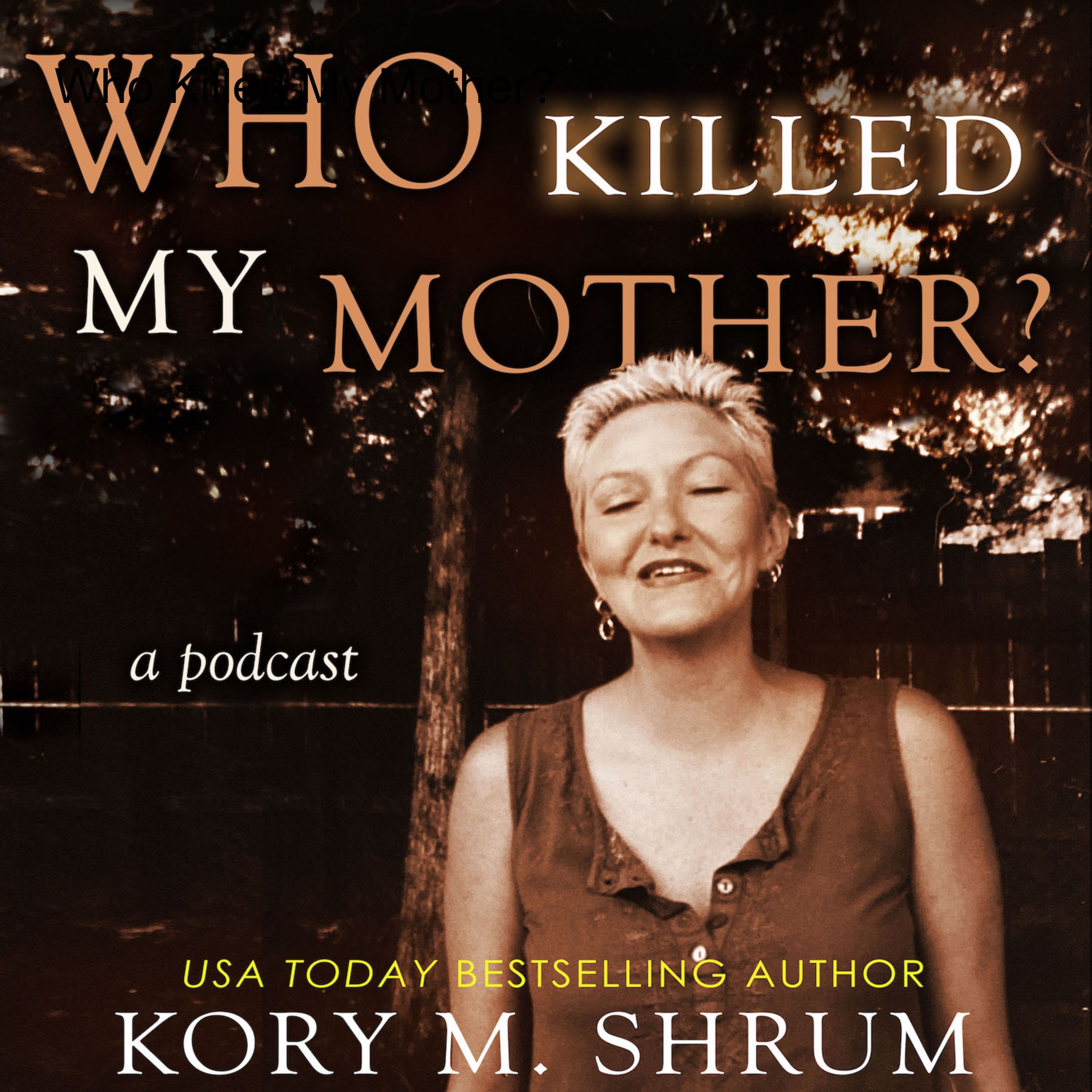 Episode 8: Family Secrets
Jan 8th, 2021 by Kory Marie
Kory's investigation unearths some shocking family secrets.
You're listening to Who Killed My Mother? A true crime + memoir podcast
This is episode 8 of 17.
This podcast was written and produced by USA TODAY bestselling author Kory M. Shrum, who also publishes poetry under the name K.B. Marie.
💜 Don't forget to like, review, and recommend the show!💜
Show Description
A crime novelist doesn't expect to investigate someone she loves. But on a chilly morning in July, Kory Marie receives two phone calls. One from her uncle, saying her mother was found dead in her bedroom from an overdose.
A second from a homicide detective saying he believes it was murder — and her uncle is the suspect.
Now Kory wants to find the truth, sifting through conflicting details and compelling evidence. It will require a fearless look into her mother's dark past and a relentless commitment to separating fact from fantasy.
Support this creator on Patreon:
Sign up for the author's free newsletter and receive exclusive audio content, ebooks, and other freebies
https://www.whokilledmymother.com/newsletter
Visit this show's website to learn more:
Free novel - Shadows in the Water
https://www.korymshrum.com/shadows-in-the-water
Free novel - Dying for a Living
https://www.korymshrum.com/dying-for-a-living
Free poetry - Evolution
https://dl.bookfunnel.com/y5tjl6kq2l
Follow on Instagram
https://instagram.com/koryshrum
Follow on Facebook
https://www.facebook.com/korymshrum
Thank you for everything ! ❤️
Share
|
Download